Leathwaite has collaborated with a group of Senior Executives to understand their learnings, lessons and observations on driving DEI.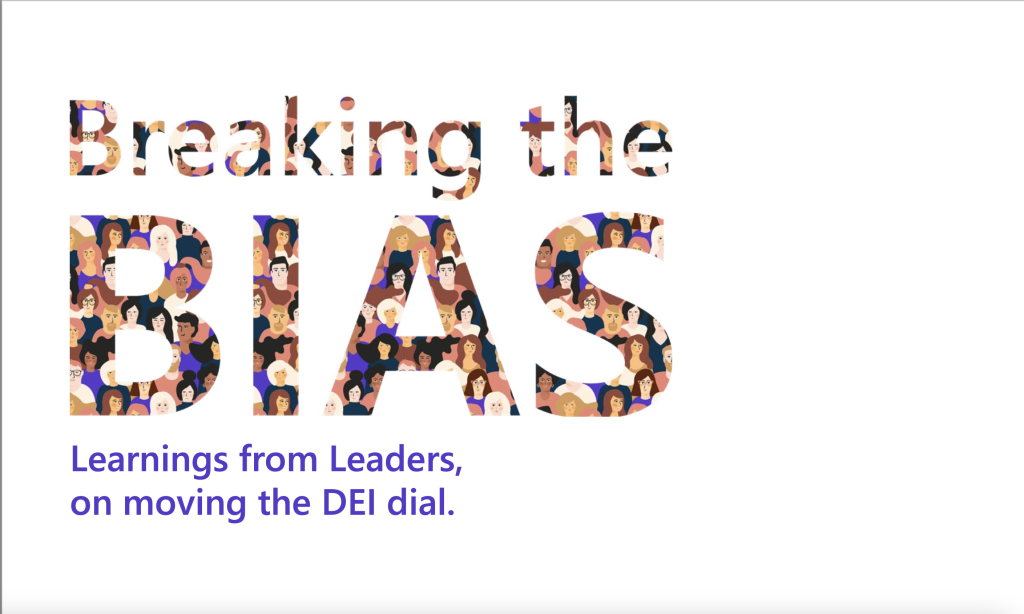 DOWNLOAD THE FULL PAPER
Download the latest whitepaper, including interviews from leading industry experts on driving the DEI dial.
Download Breaking the Bias
Creating an inclusive environment is a long-term approach and the only way we can create a truely diverse workforce. We share some of these executives' learnings and advice on making material DEI progress.
Key Themes:
Allow for professional individuality
Don't make assumptions
Be intentional
Inclusion goes beyond the office
Inclusion also goes beyond HR
Look out for the subtle
People, not technology, make for inclusive environments
Harness your superpowers
Role-modeling remains key
Representation
Humanity is facing some difficult challenges, but there are aspects of the "here and now" that we can start acting on today. Our contribution to this topic will support the continuation of an ongoing mantra for many to maintain focus on inclusion. Resulting, we hope, in positively impacting broader DEI topics.
Many thanks to our contributors:
Andreas Halvarsson, Partner at KPMG, Paulomi Shah, Partner at Apollo Global Management, Kirsty Roth, Chief Operations and Technology Officer at Thomson Reuters, Ranjit S Samra, Managing Director, Head of J. P. Morgan Wealth Management, Patricia Galloway, Non-Executive Director, Association Foreign Banks and Sakhila Mona Mirza, Executive Board Director and General Counsel, London Bullion Market Association.